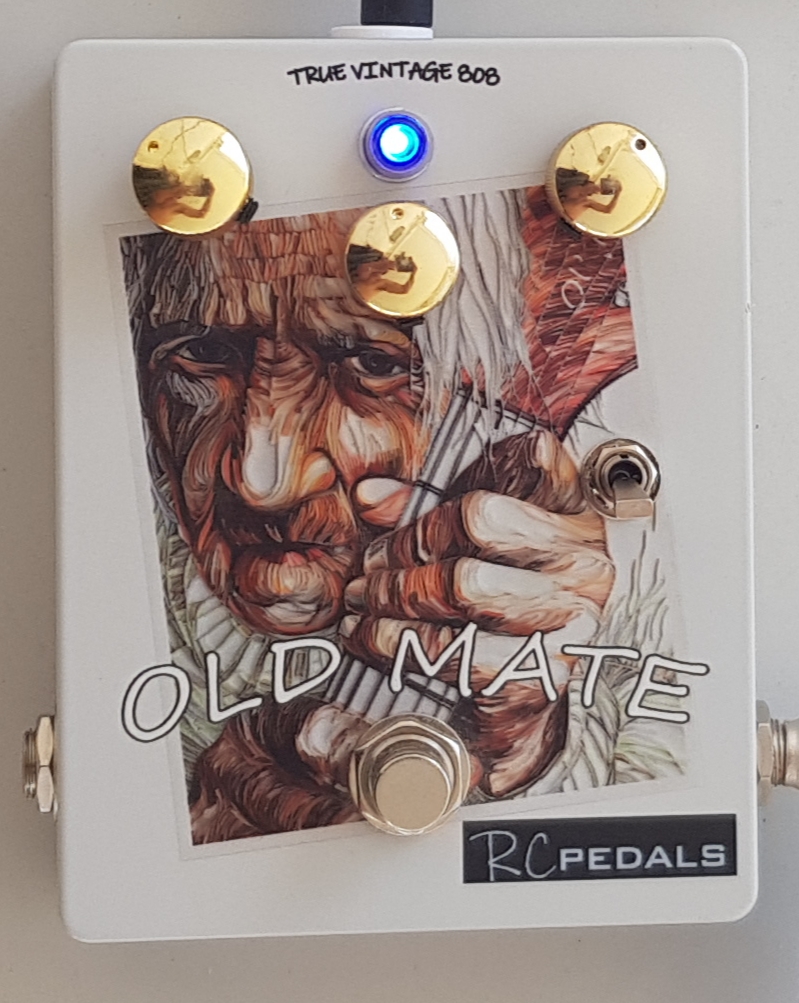 Old Mate
* Limited Edition *
One of the most exciting challenges since we created RC Pedals .
Yes, we are talking about a tube screamer . Maybe the most popular pedal of alltime. Used countless times in recordings and perform. But, in this case we are tallking about to clone the sound of a real vintage ts808 from late 70's / early 80's
Most people think that the first era Maxon/Ibanez Tube Screamers mounted just one model of chips, diodes, etc.,. That's not correct .
After several component analysis and millions of comparisons.. Looper recorded licks changing a chip, a diode set, a transistor set in each take . . We're proud to introduce this sweet baby . Same component values and composition as the old one created by S. Tamura . Special selected real vintage diodes, transistors and chips . True bypass option * and the special "Old Pots Simulator Switch ." Yes, old pots sound darker often in the first half of its range .
*Please , email and we can talk about the 
old discuss buffer vs true bypass.
 I also i can send you a 
recording about this subject 
We guarantee that this amazing pedal with lifetime warranty* will make you happy. Don't forget, hadmade and selected real vintage components ( new old stock .) Price : 250 eur
 Lifetime warranty !
* Except cosmetic damage & bad use of the pedal.
Abuse and also shipping costs
are excluded  
Straight mobile/ cell phone recording :
You can place your order via e-mail or at reverb.com
info@rcpedals.com