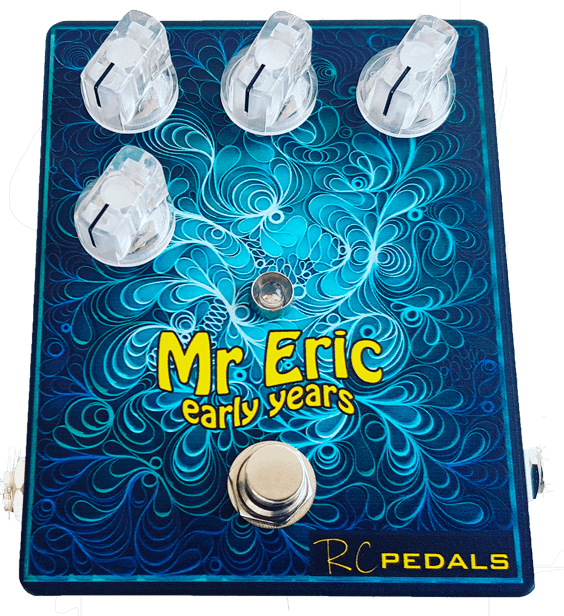 Open Sound with a Marshall touch
"The Ultimate early vintage BB"
Each unit is "tuned" by ear and different inside circuit from the rest
Mr Eric ( Early Years ) is our tribute to the first Marshall Bluesbreaker Mark I (black box) versions wich are so appreciated these days . Analogman King of Tone also performs the same values in most of the components but we solved a couple of details in the original pedal that we found necessary : The gain and the bright range in the same potentiometer, the gain pot . Mr Eric also features real vintage diodes and chip (new old stock.)
We highly recommend the low mids switch ( Scooped/ Boost ) included in our last version for the same price .
An older Mr Eric version :

Mr Eric article ( New York magazine ) -- Delicious Audio
These are the beginnings of our JTM45 in a box prototype. Our first approach :

If you ever heard the sound of a real vintage Mark I , you'll know is certainly great . You can find this kind of M. tone in classic Hendrix and Cream records , but currently you also can hear it in some M.Schofield and J.Mayer albums . So, it's a fantastic classic pedal for sure . But in my opinion, it is too thin from 12 0'clock . Or the other way round, too dark in low gain settings . In the next video clip we'll demostrate that we fixed this problem by adding some small modifications . But you can also preserve the original sound by leaving the bright switch at the Normal Position .

One of the greatest low gain circuits of alltime for sure !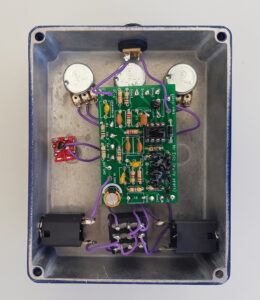 Lifetime warranty ! *
Price : 160eur
 Lifetime warranty !
* Except cosmetic damage and bad use of the pedal.
Abuse and also shipping costs
are excluded  
New version available :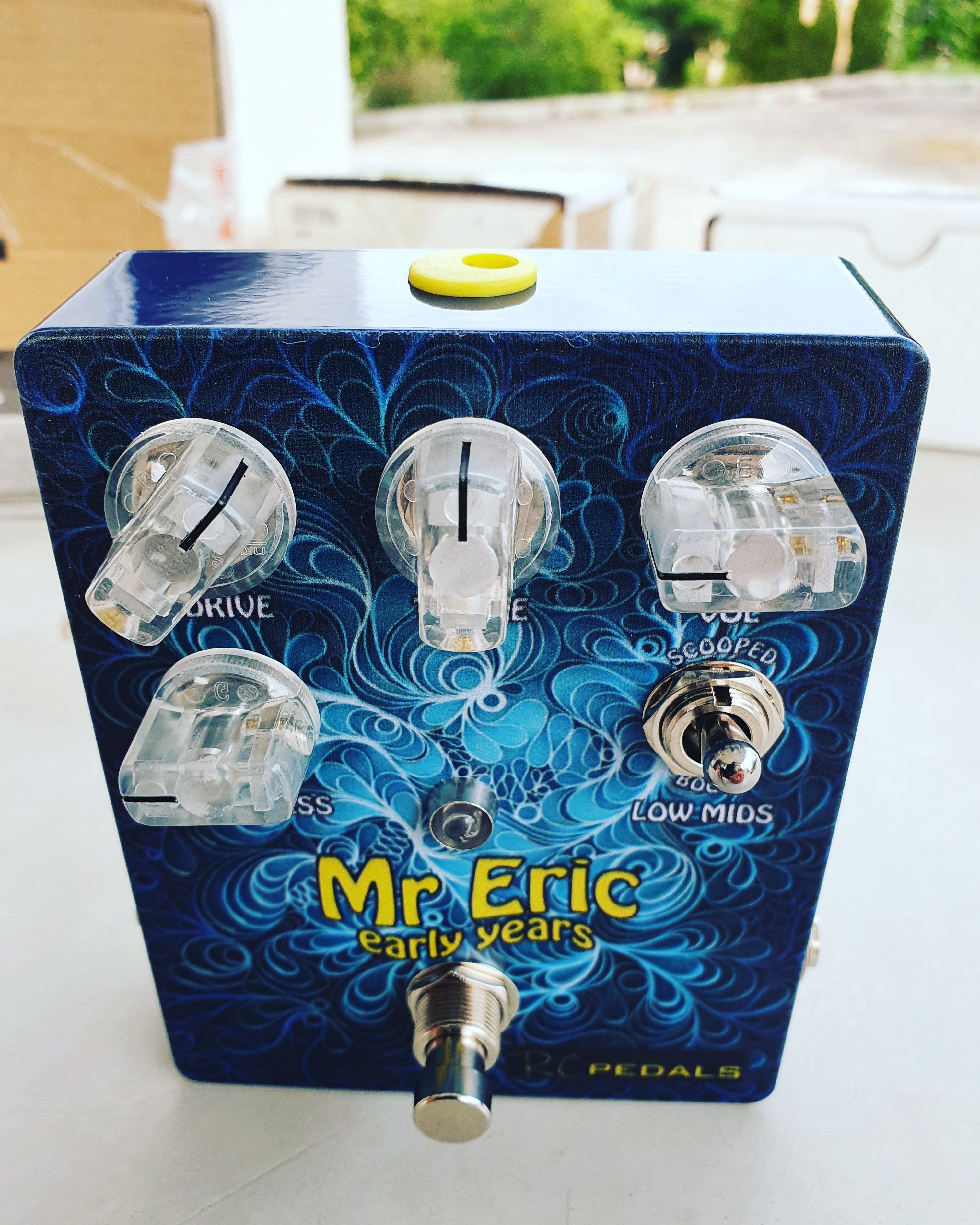 You can place your order via e-mail or at reverb.com
info@rcpedals.com