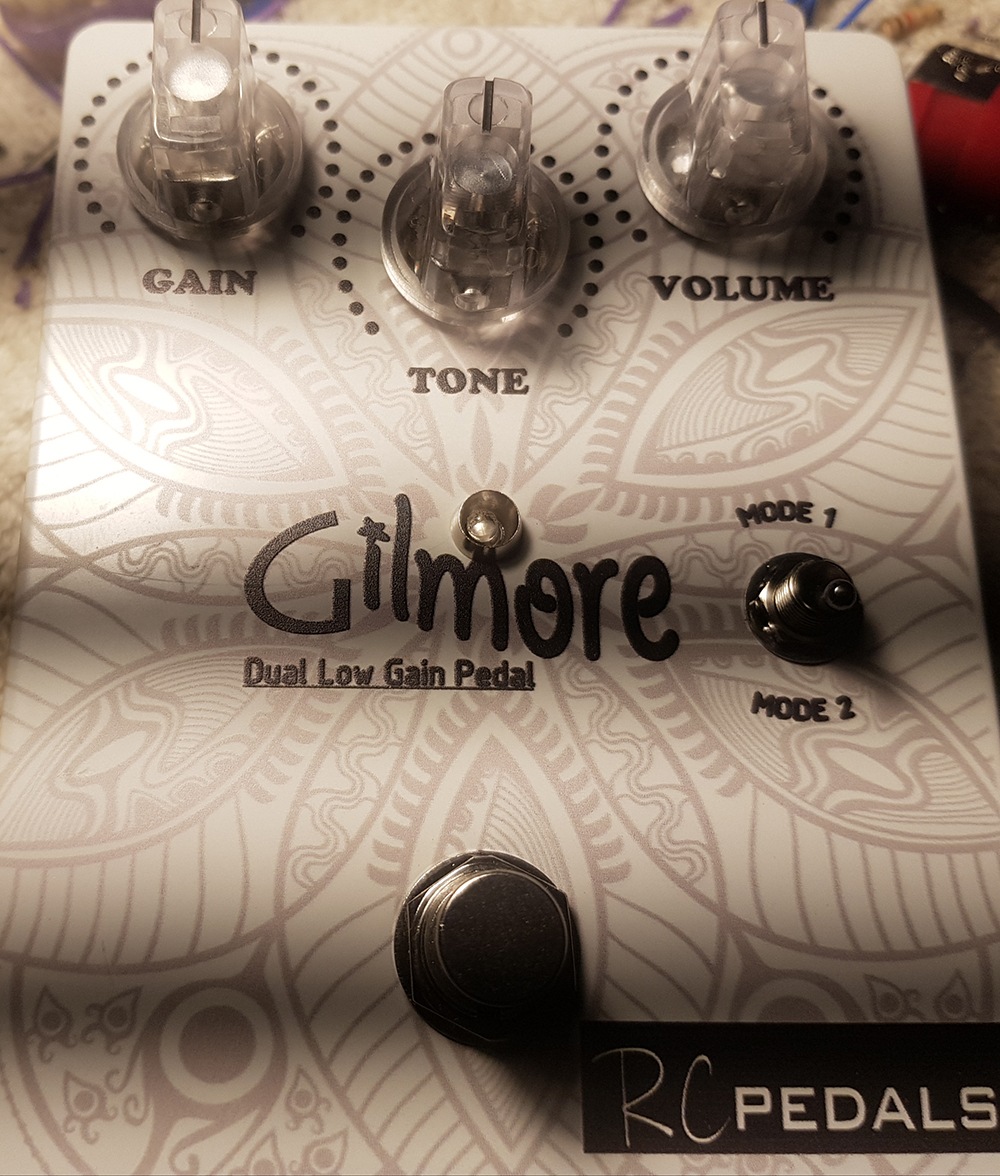 The Gilmore initial conception, ten years ago, was a low gain unit capable to get Gilmour and bluesy tones in combination with delay and compressor. .
So we developed the idea of a " semi open " overdive with a very special set of diodes . Featuring a switch with two different compression levels and diode sets . So, you can choose playing with or without compressor .
I've still got this guy in my pedalboard and I think it will stay forever . I also use it for soul, pop or any smooth stuff .
Lifetime warranty ! *
Price : 120eur
Gilmore Pedal Telecaster Demo
 Lifetime warranty !
* Except cosmetic damage & bad use of the pedal.
Abuse and also shipping costs
are excluded  




You can place your order via e-mail or at reverb.com
info@rcpedals.com