Great tones even at low gain settings !
With this one you can get both early and late Angus tones. But lovely low gain tones too.
And at maximum gain you can also play metal . So it is a very versatile high gain pedal and beyond.
Most often, high gain pedals do their best at high settings. But this is not that case.  This pedal sounds
really good at any gain setting . Check it out !!! One of my favourite creations.
Edit : Now only Angus v2 available. Regular Angus discontinued.New Angus with Comp Switch , Lead Footswitch and an independent vol potentiometer for that Lead Footswitch . Price : 140eur
Optional Compression Switch . Email me for further information.. at info@rcpedals. com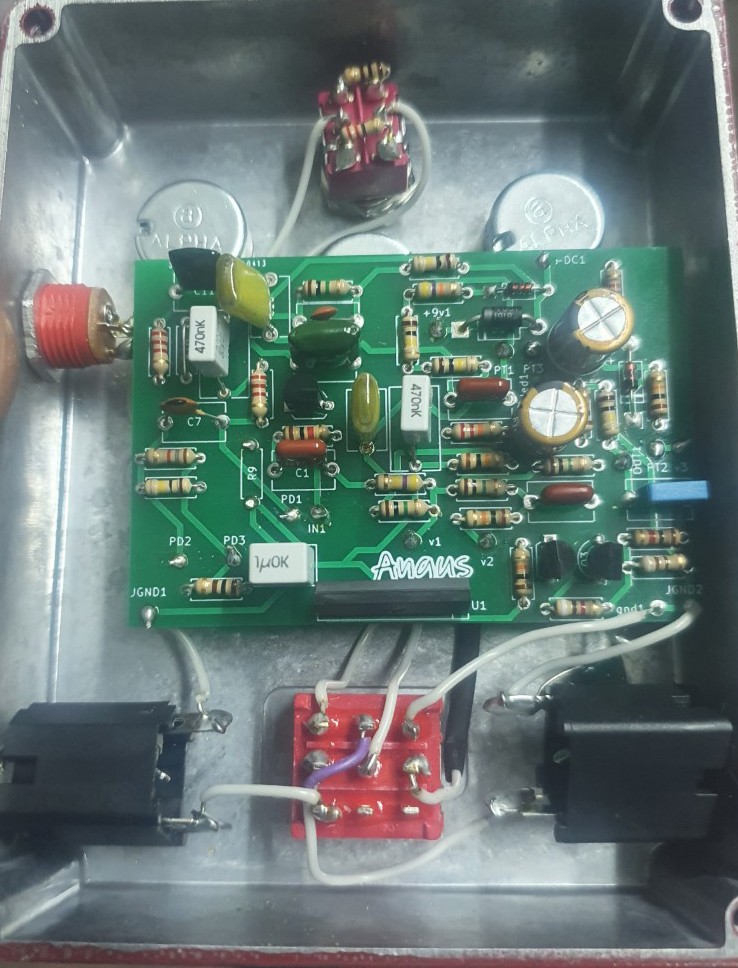 Price : 120eur Discontinued. New Angus Deluxe available 
You can place your order via e-mail or at reverb.com
info@rcpedals.com